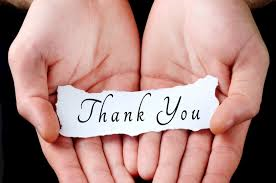 Greetings friends! For those who celebrated Thanksgiving in the United States, I hope you all had a wonderful and peaceful day filled with gratitude. Mine didn't exactly go as planned, so I wanted to share what has been going on in my crazy world.
I have been a walking calamity. I was sick and on antibiotics, got laryngitis and could not talk, then to top it all off, I fell in a shopping center, sprained my ankle and scraped up my knee. Yeah, it's been a rough week for me.
I think I cried for a good hour on and off. I felt angry. I felt like shit overall and immediately wondered, "Why is this happening to me?" I had myself a pity party. I had so many things to do and this put a monkey wrench in my to-do list.
I pride myself on being independent so the thought of asking for help OR just receiving it without asking for it was painful! I sat around like a grump at first and had to accept that my to-do list was clearly the Universe's last priority. I had to calm down and be willing to receive since I am always so willing to give, give, give!
To practice Receiving while Giving, I wanted to make a list of the things I am grateful for. The end of the year is coming rather quickly and it seems like a good time to reflect a little more these days.
Thank you, Universe, for halting my plans when you clearly have something else in mind.
Thank you for Synchronicity and not the kind my mind is looking for. For the serendipitous moments that allow wonder back into my logic driven consciousness.
Thank you for the very few people in my life who show up and genuinely care.
Thank you for those people who left, too. You were taking up too much space on my journey and one should always travel lightly when walking the path of purpose.
Thank you to those who never lent a helping hand but rather a sharp word to judge. Because of you I learned my own strength and resourcefulness.
Thank you for the roof over my head, the food on my table, and the clothes on my back. My most basic needs are met and I am glad.
Thank you for the pain I have felt, emotional and physical. I am still learning to slow down.  I am still learning my way forward.
I am sitting down with a cup of coffee writing the end of this and I feel good about it and yet a little sad. I can't explain this sadness to you other than saying it's a melancholy that exists within me even when I am happy.  I have come to accept my sadness as the very glitter of my world. How I see things. How I feel them. How deeply my experiences have marked my bones. I am grateful for it.
I wish you all a season of deep gratitude, peace and mindfulness as these are gifts that will take you past your limitations every time.