Coach Christina Marcussen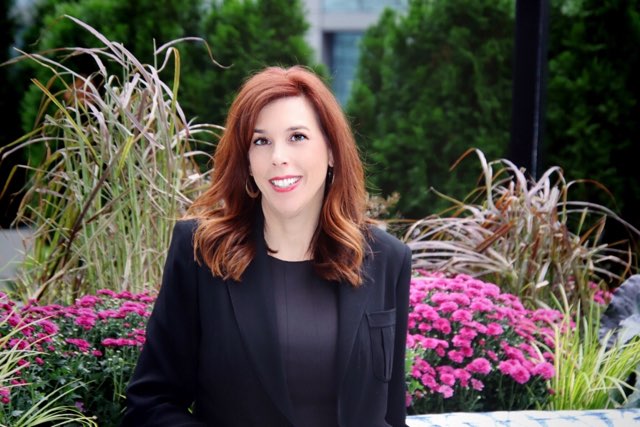 I spent my life putting other's needs before mine, thinking that my perfectionism would keep me "safe" and make me "accepted". It was a false sense of security. I also believed that life and relationships were hard work and never knew that I deserved better than what I had settled for all my life.
I was the Victim constantly searching for my Rescuer on the non stop Drama Triangle of life.Through hard work and willpower I achieved every life goal I'd set for myself and my life looked great from the outside. But once I had the life I set out for, I felt only emptiness instead of the happiness I thought I would feel.After my marriage ended I went to several years of therapy and self reflection. For all of my hard work, change wasn't happening, in fact I saw patterns continue to repeat in my relationships. Thats when I decided to try coaching.I began working with Tracy as a client when I was years into an attached relationship and couldn't figure out why I was so stuck and couldn't get out. Throughout my one on one coaching sessions with Tracy as well as with her Mastery group, I learned so much more than just about romantic relationships and have applied my newfound skills to other area of my life. What began with learning how to feel my feelings, something I was unable to do my entire life, and continued to taking actions that challenge my fears are all ways that I have learned to break patterns and become my authentic self. I've stopped the perfectionism and I remind myself that life is full of ease!Part of me becoming more authentic is making the transition from client to coach. It is my passion to help others through life's challenges and I'm thrilled to be here!I'm a mom of 2 teenagers. I enjoy being in nature, camping, astrology, and going to concerts.For Tracy: My "specialty" is attached relationships, divorce, childhood trauma/sexual abuse, "adulting"/resiliency issues for 20-somethings.
Rates
| | | | | |
| --- | --- | --- | --- | --- |
| Payment Plan | # of Payments |  Payment Amt.  | Price per Session |  Total  |
| One payment | 1 | $2,500.00 | $96.15 | $2,500.00 |
| 3 payments | 3 | $999.00 | $115.27 | $2,997.00 |
| One-off session | 1 | $125.00 | $125.00 | $125.00 |
| 6 Laser session package | 1 | $600.00 | $600.00 | $600.00 |
_________________________________________________
Normal coaching plans are for 45 min sessions spanning a 6 month period (26 Sessions)
Laser sessions (these are 15-20 minute sessions meant to focus on one thing during the session)
Schedule a Discovery Session with Christina
Why Clients Love Christina
When I first started working with Christina I actually thought I was in a pretty good spot emotionally. I mean, I was happy, fairly productive but yet I needed help dealing with my daughter who is struggling in navigating her young adult life.  It wasn't really about her it was about me!!  My eyes were opened to my act of co dependency, people pleasing and so much more. Each week after our sessions I was so excited to see how my new perceptions to instances were changing, my reactions everything!  Feeling feelings and understanding my patterns has made me such a better version of me! I see and feel things so differently and am grateful to have worked with Christina!
Christine T.