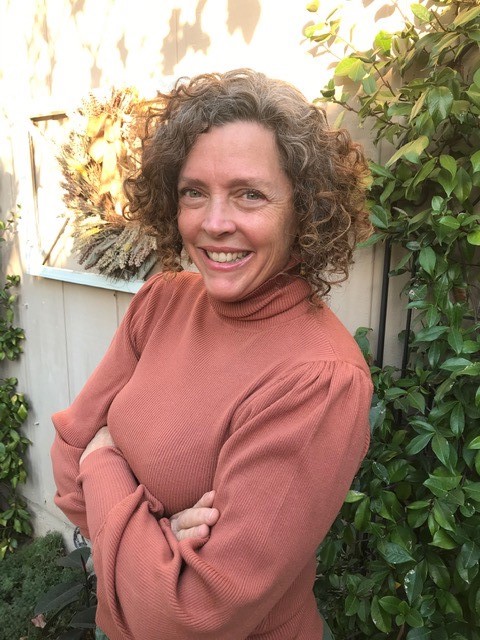 Three years ago the thought of publishing a biography of myself online would have paralyzed me in fear: fear of what others would think, fear of not doing it "right," fear of rejection, fear of not being chosen. I would have avoided writing it by scrolling through social media, eating and doing busy work around the house—anything to distract myself from confronting those fears. My inner critic would have degraded me up one side and down the other, and I would have stepped aside to give her free rein.
After the self-flagellation, I would have thrown myself a pity party, blaming my lack of capacity and ability on my relationship, my job, my bad luck. All of this exhausting work would confirm my belief that I didn't deserve to work alongside people that I held in such high esteem; these other coaches. The funny thing is, no one who knew me would ever believe I felt this way because I worked so hard to appear as though I had it all together. I still have flashes of those feelings today, but now they simply float by. I am aware of them and acknowledge them, but I am no longer triggered into a downward spiral. I recognize my old stories like old friendships I have outgrown. I don't hold a grudge against them, but I am very clear we are no longer a fit. This clarity has changed the way I live my life.
Throughout much of my life, I was able to compartmentalize my feelings. I swallowed them to appear like I had it all together. I people-pleased to avoid my fear of rejection, and I created fantasies about my relationships because I couldn't deal with the emotions associated with reality. I kept it together pretty well until my father died unexpectedly, and with his passing, my ability to stuff my feelings vanished. Soon after his death, I separated from my husband of 18 years. Three months later he was diagnosed with a terminal illness.
Weighted down by feelings of guilt, self-doubt and fear of judgment, I joined Tracy's Bootcamp program. Through that work I was able to dig deeper into my feelings of unworthiness and fear of loss. Soon I was able to open myself up and become vulnerable—expressing the feelings I had shoved down for so long. The more I did this, the more I learned to love and accept myself right where I am NOW (and stop beating myself up). It was hard work, but it's the kind of work that leaves you feeling really satisfied. With the clear and compassionate support from my coach, I was able to separate from my husband while keeping a mutual love and respect between us. I cared for him in the last months of his life, and felt truly honored to be with him as he passed. That would not have been possible with my old fears running the show.
I also found the courage to take a leave of absence from my job of 20 years as a kindergarten teacher to care for myself and consider all the possibilities life has to offer. Through these experiences of loss, I have found acceptance, safety and love within myself. I am deeply inspired to share the gifts I have received, and to support others in this transformative work… especially those who have suffered loss. Like all pain, you will see the light again if you allow yourself to feel it.
RATES
| | | | |
| --- | --- | --- | --- |
| Payment Plan | # of Payments |  Payment Amt.  |  Total  |
| One payment | 1 |  $4,500.00 |  $4,500.00 |
| 3 payments | 3 |  $1,725.00 |  $5,175.00 |
_________________________________________________
Normal coaching plans are for 45 min sessions spanning a 6 month period (20 Sessions)
What Clients are Saying
Colleen helped me to become aware of myself.  With zero judgement and the kindest, calmest tone, she points out patterns in my thinking and behaviors.  This puts all the power in my hands to focus on making changes within myself rather than being focused on others.  She challenges me to take risky action, no matter how small.  And she celebrates all the baby-step wins with me.  She practices what she preaches by being open and curious when getting to know me.  She remembers details of things I share with her including names of people I mention and my relationship with them.  I feel like she really cares about my challenges and well-being.  And she is a master at reminding me to assess what I'm feeling in my body and to use those feelings as a guide.  She also uses just the right amount of sharing of her personal experiences which leaves me feeling like she really understands what I'm going through.  Colleen is an excellent choice for a coach.  Get ready for your life to change!

–Julie
Working with Colleen has been the best thing for me! Her calm and clear insight allowed me to look at patterns in myself that I hadn't even realized were there. She helped me acknowledge those bad habits and work to change them. My life has become much less stressful. Happiness is easier for me to attain. I wholeheartedly recommend Colleen for anyone looking to gain clarity, confidence, and acceptance.

–Molly
Working with Colleen was a life-changing experience for me. Although I've been seeing a therapist most of my life, I reached a plateau in my treatment. A life coach in Colleen was exactly what I needed. She listened with empathy + helped me identify my development goals. She guided my healing by sharing examples to advance my awareness and progress. I look forward to working with her to make my life-changing breakthrough a reality.

–Norene