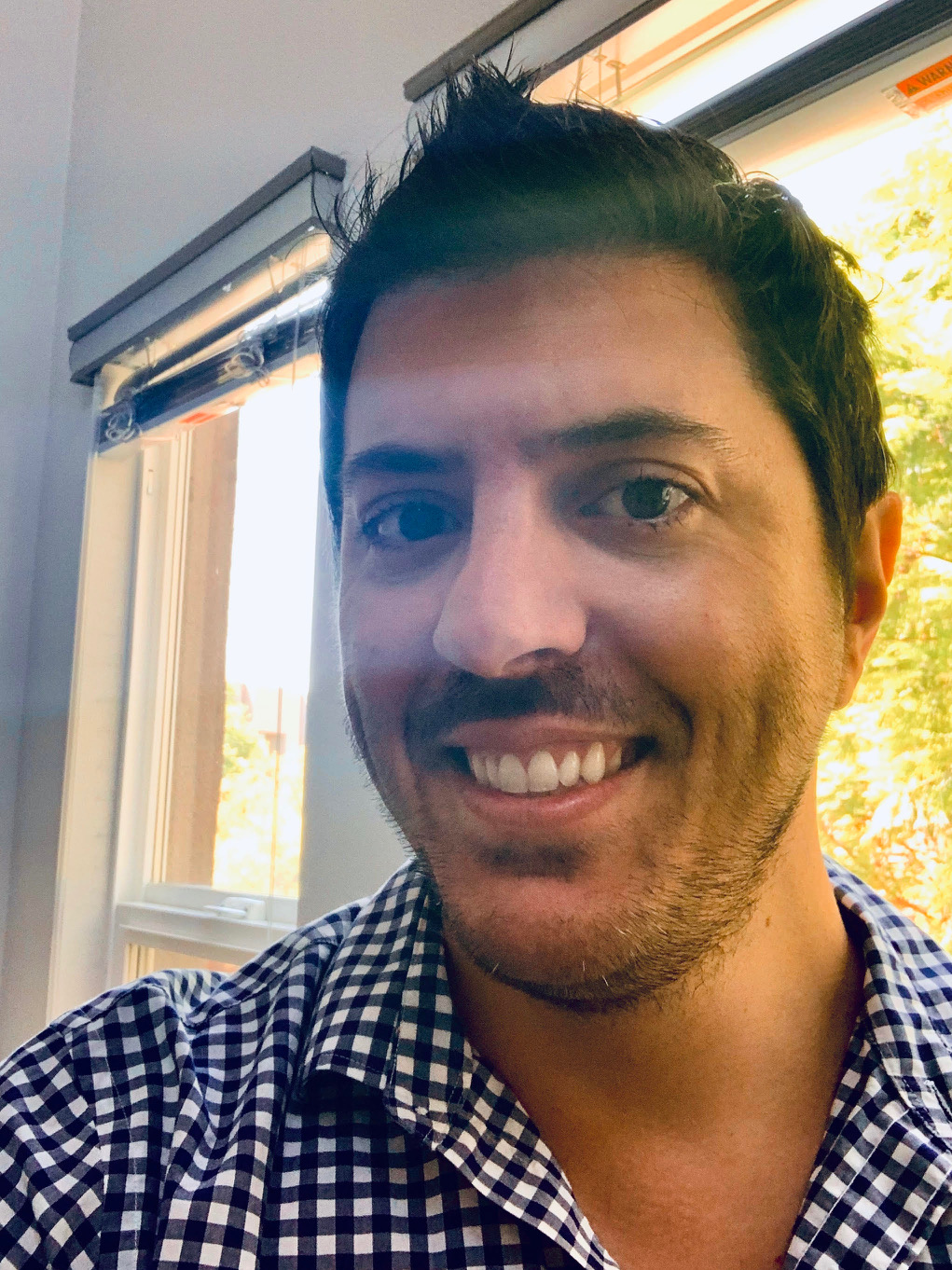 When I was young, I was the stereotypical loner in school. I was very nerdy, awkward, and kept to myself because of intense fear and anxiety. It didn't help that I was also severely bullied for many years and my parents, though they provided for me, didn't raise me in a stable, nurturing, environment. It was constant fights and drama and deep down I felt very unsafe. Shut down and reclusive, I dove into my hobbies to keep myself distracted. I didn't realize it back then, but I had developed a lot of avoidant tendencies and had a very hard time relating and forming intimate relationships. The anxiety of this, coupled with the stress of everyday life, led me to depression.
The pain and burden even started to manifest in medical issues and I was on disability for years after graduating college. At that time, I didn't realize the negative impact childhood trauma had on my psyche. It would only be years later after finding Tracy that it all started to click. They say trauma stunts development, and I am a clear example. I had really no ability to speak up for myself or express my emotions. All bottled up, it was easy to tip into depression and anxiety when things got stressful. Those were some very dark days.
It was through my work with Tracy that I started to heal the wounds that had so long been neglected. I remember thinking that I had 2 full-time jobs. One was my regular 9-5 job and the other job was doing the healing work. It was that intense! It was from there that I finally was able to come back to my true self and find out who I really was. I worked through my avoidance patterns and took the hard steps to develop healthy boundaries. Little by little, I started standing up for myself and honoring my emotions. It was an amazing transformation! Instead of holding it all in and just barely making it through life, I started taking a proactive role. More and more, I discovered who I actually was and since then, it's been a wild ride!
I feel like a new person. All the anxious symptoms are gone and my days are very peaceful. I would call it more of an awakening than a healing. I now see life so rich and beautiful from a place of inner peace. It's so completely different than the scared, nervous, anxious person I once was. I feel alive and can tap into the deep joys of life.
This is the gift I want to share with you. My passion is to pass on the teachings so that you too can experience this healing.
With my clients, I work on the following key areas:
1) Eliminating the inner critic voice that beats us up (internalized representation of our caregivers early in life)
2) Eliminating the outer critic which distracts us from ourselves and separates us from others
3) Stopping the emotional flashbacks that take us back to a timeless place where we were fearful and paralyzed
4) Nurturing our authentic self by taking emotionally risky action
5) Defining healthy boundaries necessary for intimate relationships
6) Re-associating with our emotions thus undoing the suppression that we have clung to for so long
7) Increasing emotional intelligence so that we are able to take actions that are aligned to our goals
8) Fostering community and connectedness to others
9) Growing self-love and compassion which is the cornerstone of recovery
In the end, it's the letting go of the fear-based conditioning and patterns that were implanted into us in early life. They are not us but only coping mechanisms. We thank them for keeping us safe as children and work on releasing them in a healthy, loving, and safe manner. Through steadfast intent and action, we find healing and we awaken to our true selves. From there, you will lead the life that was always destined for you. From trauma to healing, and then culminating in the full expression of your divine self.
Join me and let's get to work. Trust me, on the other side of pain and anxiety is peace and joy. It just takes courage to step into it and a commitment to investing in yourself because you are worth it and this is aligned to your heart's intention. I look forward to meeting you and accompanying you on this new journey!
-Coach Max
RATES
| | | | |
| --- | --- | --- | --- |
| Payment Plan | # of Payments |  Payment Amt.  | Total |
| One payment | 1 | $3,500.00 | $3,500.00 |
| 3 payments | 3 | $1,339.00 | $4,017.00 |
| One-off session | 1 | $175.00 | $175.00 |
| 6 Laser session package | 1 | $600.00 | $600.00 |
_________________________________________________
Normal coaching plans are for 45 min sessions spanning a 6 month period (20 Sessions)