About Nanlan Ye: As a detail-oriented recovering perfectionist, my role had always been the one to save the day in both business and personal life.  But satisfaction, inner peace, and healthy relationships seemed out of reach. I wanted a more fulfilling life than just playing the savior role, and went to numerous years of therapy in search of a happier and more peaceful life – but never made much progress.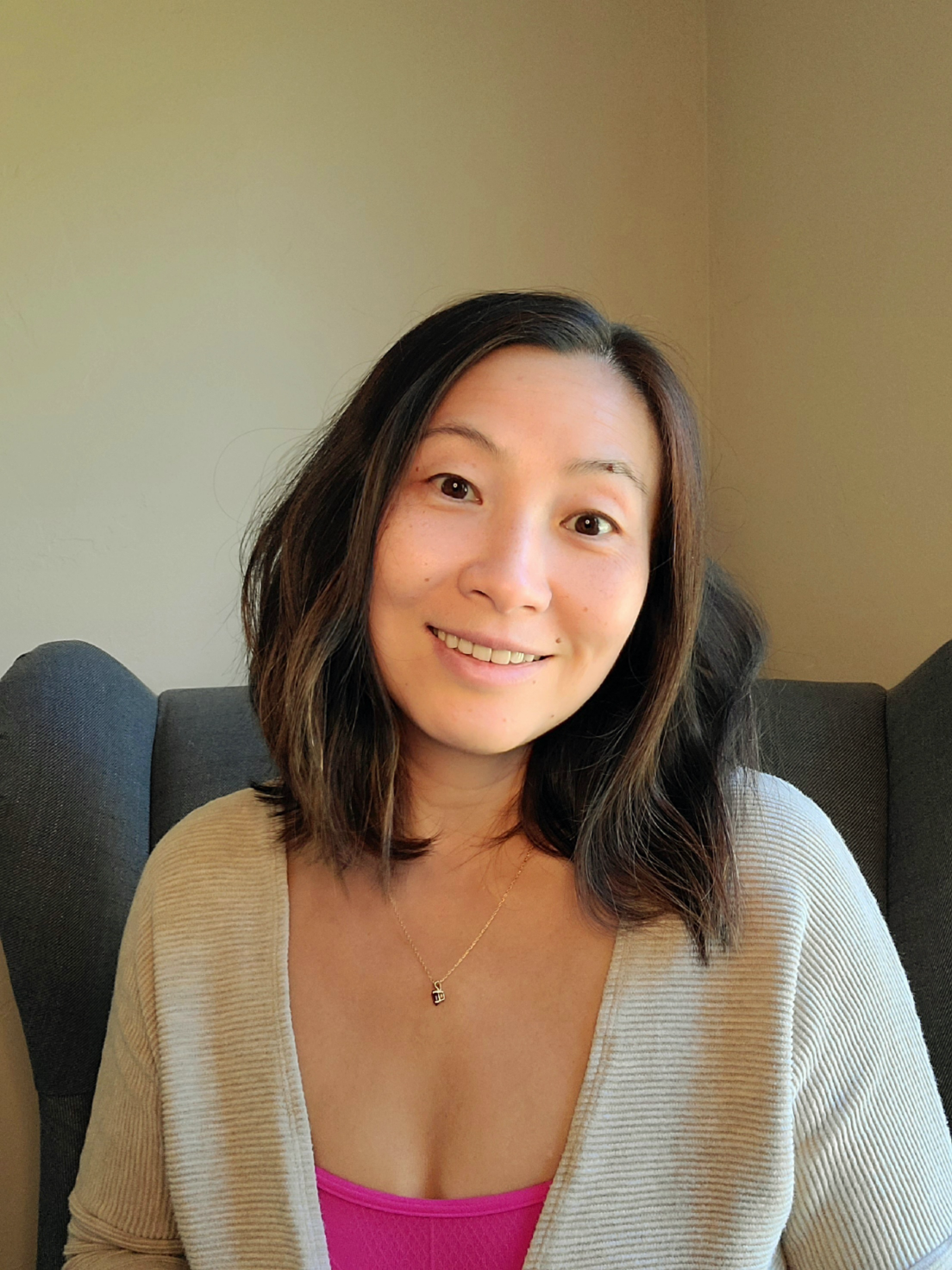 Then 5 years ago I stumbled across  Tracy's program. 
Working with Tracy was the most significant turning point in my life. My whole outlook has changed, stress and anxiety are no longer the theme of my life, and I know how to find inner peace at any moment – even with a demanding job and a toddler.  I'm in the best health of my life, eating mindfully instead of for comfort. Most of all I know I can handle anything that life brings with ease and flow, and tons of humor, even when I get tested. I'm still a hustler in life, but I'm a better mom, a better partner, and a better friend. 
Best of all, I know, without a doubt, how to be my authentic self, and how to make choices and take action from a place of love, not fear. 
Nanlan is a genuine, inspiring, relatable, positive, kind, and understanding coach. She worked with me for 10 weeks and she guided me towards a positive direction. She gave me the tools I needed and showed me amazing techniques in order to meet MY expectations. She also helped me discover what I really want in life and to truly understand who I am. My personal and professional relationships have greatly improved and I cannot write enough about how a highly recommend working with Nanlan as a coach. ~ Roman
I have been interested in psychology ever since I was young, perpetually fascinated by peoples' minds and behaviors. While my math skills initially led me to a career path on Wall Street—as a bond trader for 15+years, I'm thrilled to now be able to combine my lifelong curiosity with the understandings I've gained through my own perfectionism recovery to help people overcome challenges and expand their life experience.
Through the principles we teach here, I have witnessed clients shift their core beliefs to live in the present moment.  I see them enjoying great health and financial stability, attracting their partners and deepening their relationships, and making more insightful differences in the lives of their own and others.  It's very gratifying to do this work!
When I'm not coaching or trading bonds, I'm spending quality time with my family, riding Peloton bike, studying Human Design, and doing whatever else I can, to walk my talk and lead a balanced life. Happiness is no longer the goal but part of my journey. 
Thank you for considering me to be a partner of your journey. Let's live this life with ease, flow, and laughter. 
Rates
| | | | | |
| --- | --- | --- | --- | --- |
| Payment Plan | # of Payments |  Payment Amt.  | Price per Session |  Total  |
| One payment | 1 | $3,500.00 | $134.62 | $3,500.00 |
| 3 payments | 3 | $1,349.00 | $155.65 | $4,047.00 |
| One-off session | 1 | $175.00 | $175.00 | $175.00 |
| 6 Laser session package | 1 | $600.00 | $600.00 | $600.00 |
_________________________________________________
Normal coaching plans are for 45 min sessions spanning a 6 month period (26 Sessions)
Laser sessions (these are 15-20 minute sessions meant to focus on one thing during the session)
Schedule a Discovery Session with Nan