Coach Tracey Archambeault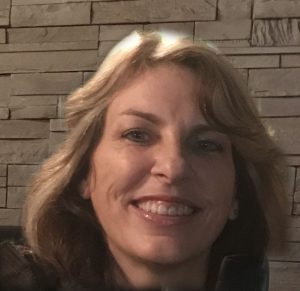 As a personal life coach I help people get unstuck by connecting their heart and their brain, and by guiding them to discover the limiting beliefs and patterns of behavior they have used to back themselves into a corner.
I've worked in entertainment all my life; mastering the art of wearing a mask and being what everyone needed me to be… always at the expense of myself. I didn't know it at the time, but I was a people pleaser, constantly trying to read everyone around me in order to have my emotional needs met. And this actually made me very good at my job! People perceived me as cool and collected, but inside I was full of turmoil and anxiety.
It was through my own journey out of attachment and scarcity that I came to realize my ability and passion for helping others. I used to find myself completely stuck in my head, analyzing and strategizing my next moves, which never worked and only lead to pain and detachment. There is limitless freedom outside the box we lock ourselves into, and I want to share that with others, showing what's possible when we are authentically ourselves.
Through my work with Tracy over the past two years, I have found a way off the hamster wheel; my thoughts no longer running my life. Instead of operating in reactive mode, I'm more emotionally connected to my heart and intuition, which brings me an immense feeling of peace and joy… something that was never there before.
I use the principles, strategies and techniques learned from Tracy to help people experience their own breakthroughs, transforming their lives into what they truly want.
RATES
| | | | | |
| --- | --- | --- | --- | --- |
| Payment Plan | # of Payments |  Payment Amt.  | Price per Session |  Total  |
| One payment | 1 |  $4,500.00 |  $173.08 |  $4,500.00 |
| 3 payments | 3 |  $1,699.00 |  $196.04 |  $5,097.00 |
| One-off session | 1 |  $225.00 |  $225.00 |  $225.00 |
| 6 Laser session package | 1 |  $750.00 |  $750.00 |  $750.00 |
_________________________________________________
Normal coaching plans are for 45 min sessions spanning a 6 month period (26 Sessions)
Laser sessions (these are 15-20 minute sessions meant to focus on one thing during the session)
"The time that I've spent working with Tracey has been life changing. She has helped open my eyes, mind and soul towards a different way of being. Tracey provides the perfect amount of understanding, patience, support, and encouragement. She relates to the experiences I share and provokes a more positive mindset. She calls me out on my BS and helps me get rid of old, useless, bad habits so I can begin to form new more productive patterns. I look forward to our call each week and I am thankful we have been able to connect!"
–Michelle

"When you decide you want change (a core component of growth), a new perspective is often very challenging to achieve on your own. This is one reason I value coaching so much. Tracey has been a superb match for me due to her sense of relating. I feel like she does "get me" in many ways since she's been through a lot of the emotional blockades I have. I enjoy her use of humor, directness, and repetition in highlighting different perspectives.  Additionally, I know Tracey truly cares. Working with her over the past several months has quickened the self-growth that I value so much. My level of self-awareness and emotional-familiarity have increased in ways I don't believe possible in the same amount of time on my own."
–Claire
Schedule a Discovery Session with Tracey