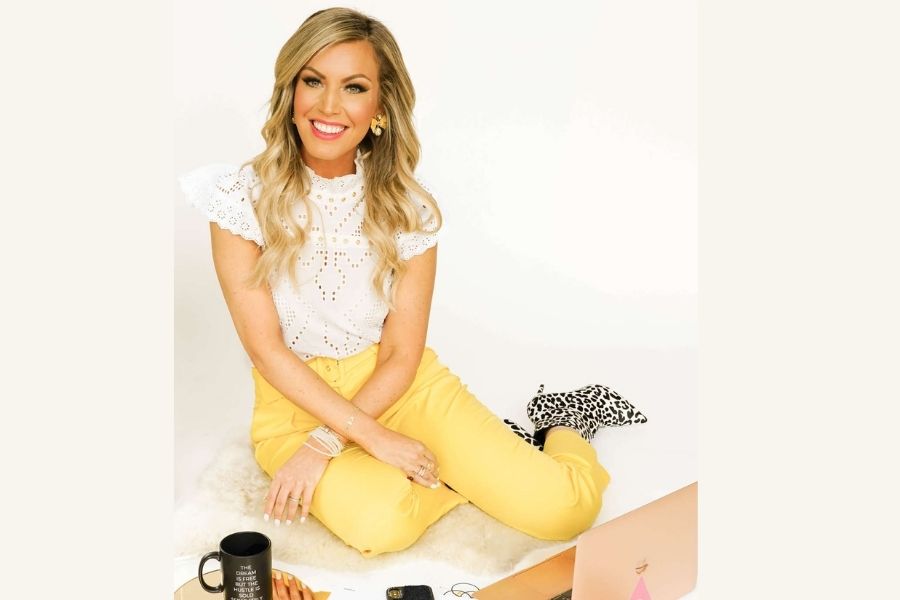 #558 – Moving On to a Healthy and Thriving Life! with Jessica Zweig
At 33 years old, Jessica Zweig had to ask her parents for $200 to pay her phone bill. Only a few years earlier she was living her "Sex in the City" life in Chicago, running a high-profile women's lifestyle magazine. It was a sharp contrast to her uncool high school persona, proving to everyone she had finally arrived. But her business only looked successful from the outside; inside it was a financial mess. She could barely pay her employees and she suffered from chronic anxiety. A full-blown emotional breakdown soon followed, and in the midst of it she looked down at the tattoo on her wrist that read "simply be." It was an aspiration she had never achieved. An inner voice pointed out she was totally out of alignment with herself, and it was time to leave her business.
It took Jessica a full year and a lot of coaching to finally walk away from her company. Everyone around her was thriving, while she was full of shame and self-loathing. Her road back to herself involved a lot of therapy, spiritual journeys, self-work and self-responsibility, but she eventually created her own personal brand and started showing up as her authentic self… every day. Now she helps others identify their personal brand through her agency, SimplyBe. Listen in as Jessica shares the one question she urges everyone ask 3-5 important people in your life.
"What's so critical on the path to self-actualization is accountability and responsibility for the part you played." –Jessica Zweig
Jessica recently added "author" to her brand identity with her book, "Be: A No-Bullsh*t Guide to Increasing Your Self Worth and Net Worth by Simply Being Yourself." She has been named Crain's Chicago's 2020 Most Notable Entrepreneurs, and one of Inc.'s Top Digital Marketer to Watch in 2017.
Learn more about Jessica here:
Website: https://www.jessicazweig.com/
Agency: https://www.simplybeagency.com/
Book: https://www.amazon.com/Be-No-Bullsh-Increasing-Simply-Yourself/dp/1683646991/ref=sr_1_1?crid=26V7CFZMGCBGI&dchild=1&keywords=jessica+zweig&qid=1607016085&sprefix=jessica+zweig%2Caps%2C284&sr=8-1
Instagram: @jessicazweig
Join my FREE FB Group for free monthly challenges and ongoing support from me and my coaches: https://bit.ly/30GIE0B
Want to submit your question for Tracy's FB Live? Click here: http://bit.ly/AskTracyCrossley and watch live on Facebook every Thursday at 9am PST.
If you enjoy my podcasts, please leave a review on iTunes or Stitcher so I can be found by others who are interested in this kind of personal development work!
If you're ready to change the cycle of never-ending suffering, let's see how I can help you! You can schedule your Discovery Session to see how we can work together by emailing happiness@tracycrossley.com.