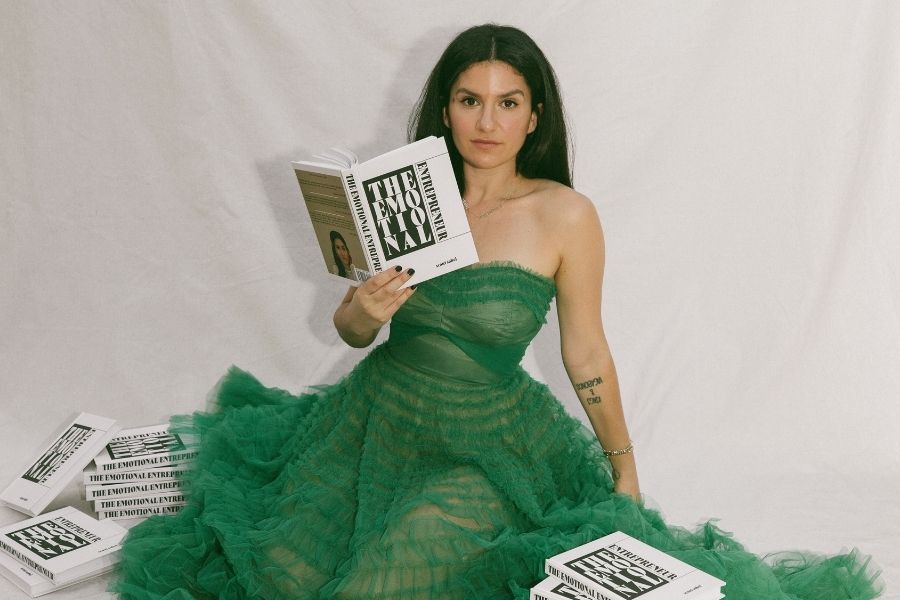 #591 – Moving On to a Healthy and Thriving Life! with Scout Sobel
"Entrepreneurship and starting your own business is just one big personal development game."
Scout Sobel is a trailblazer in the media industry. She is the founder of Scout's Agency, the co-host of Okay Sis Podcast, and the host of SCOUT Podcast. But growing up, she suffered from emotional paralysis, experiencing her first bout of anxiety in kindergarten. A depressive episode in high school led to therapy intervention, followed by paranoia in college. When she was eventually diagnosed with bipolar disorder at the age of 20, Scout thought her life was over. She painfully watched friends succeed while she failed to hold down part-time jobs as a college drop-out.
It wasn't until faced with losing her boyfriend that she started taking responsibility for the cards she was dealt instead of blaming God for giving them to her. She sought out resources for her mental illness, got a job and took community college classes. Her brain kicked into high gear when she started a magazine with a friend… leading her down the path of entrepreneurship. Listen in as Scout vulnerably shares how accepting, allowing and honoring her emotions has been critical to her success as an entrepreneur and as a human. Her first book, "Emotional Entrepreneur," guides women through the emotional challenges of launching, running, and scaling a business. Listen to our conversation here.
"I've made a contract with myself that no matter what happens or what emotion happens in that moment, I will love my life unconditionally."
–Scout Sobel
Grab a copy of her book here: https://www.amazon.com/dp/0578951754.
Learn more about Scout and connect with her here:
https://www.scoutsobel.com/
Instagram: @scoutsobel
Join my FREE FB Group for free monthly challenges and ongoing support from me and my coaches: https://bit.ly/30GIE0B
Want to submit your question for Tracy's FB Live? Click here: http://bit.ly/AskTracyCrossley and watch live on Facebook every Thursday at 9am PST.
If you enjoy my podcasts, please leave a review on iTunes or Stitcher so I can be found by others who are interested in this kind of personal development work!
If you're ready to change the cycle of never-ending suffering, let's see how I can help you! You can schedule your Discovery Session to see how we can work together by emailing happiness@tracycrossley.com.