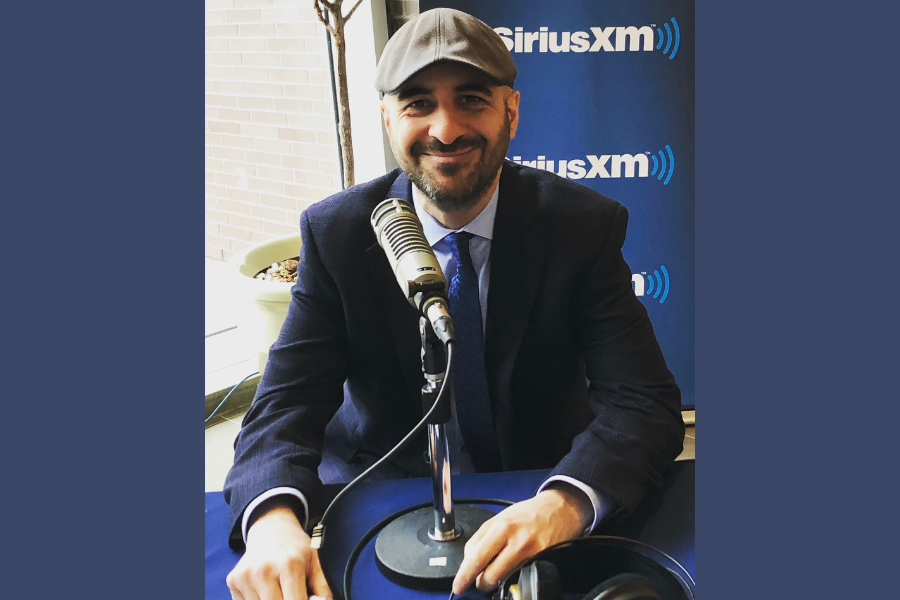 #656 – Moving On to a Healthy and Thriving Life! with Jeff Sammut
Jeff Sammut is a comedy writer, performer and host of "Canada Now with Jeff Sammut" on Sirius XM. Growing up, Jeff was surrounded by radio and fell in love with it at a young age. Lucky for him, he snagged his first radio job at age of 17… and 27 years later, he's still working in it. Jeff admits he's fortunate. Not everyone knows what they want to do, let alone make it happen and still love it decades later. But luck is only part of the equation—Jeff credits famed improv school Second City for changing everything. Not only did it break him out of his shell and challenge him creatively, but he also learned how to fail in front of an audience, which has been invaluable in his work and his life. Join me for a spirited conversation with Jeff about his self-awareness journey of accepting reality and learning to ask for help, plus why he prefers radio over TV and the role insecurities play in conversations about polarizing topics.
"Take the leap. Make sure it's calculated, but take the leap. Don't think that you can't do it." –Jeff Sammut
Learn more about Jeff:
http://www.jeffsammut.com/
Twitter: @jeffsammut
Instagram: @sammutjeff
Download a free chapter of my book here: https://bit.ly/3GHyPnm
Receive my Freedom From Insecure Attachment Toolkit to discover how to easily have the relationship YOU want: https://bit.ly/3bvd0cj
Join my FREE FB Group for free monthly challenges and ongoing support from me and my coaches: https://bit.ly/30GIE0B
Want to submit your question for Tracy's FB Live? Click here: http://bit.ly/AskTracyCrossley and watch live on Facebook every Thursday at 9am PST.
If you enjoy my podcasts, please leave a review on iTunes or Stitcher so I can be found by others who are interested in this kind of personal development work!
If you're ready to change the cycle of never-ending suffering, let's see how I can help you! You can schedule your Discovery Session to see how we can work together by emailing happiness@tracycrossley.com.