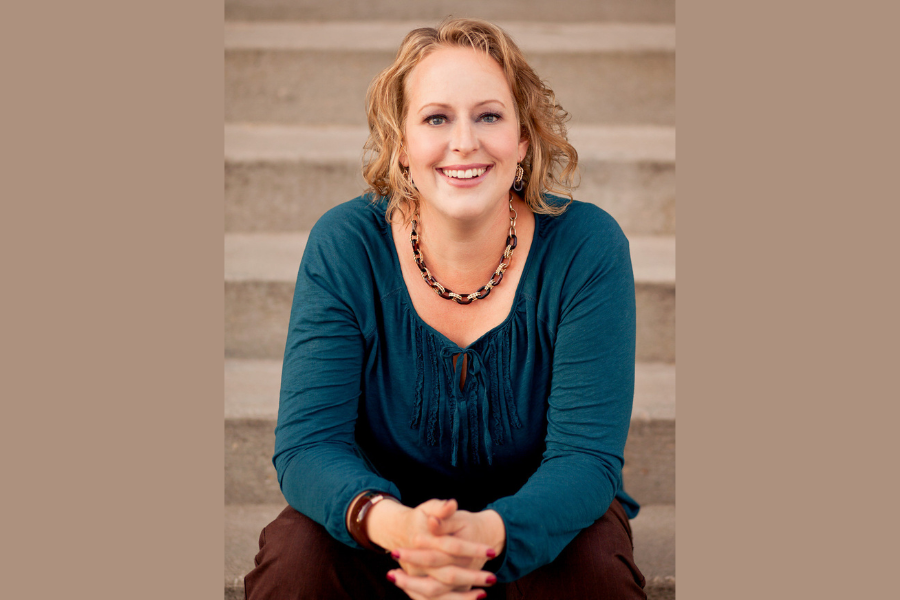 #674 – Moving On to a Healthy and Thriving Life! with Jen Riday
Jen is a mom of six with a PhD in human development and family studies. Growing up in Iowa to farmer parents, Jen was often in charge of her younger brothers—even cooking meals by age 8. She kept the house running and constantly questioned whether her bedroom was clean enough. This, unsurprisingly, led to perfectionism and over-achieving (ahem, PhD and six kids!), so by her mid 30s she was massively burned out.
"You deserve to be happy and fulfilled. If you can start to believe that, it will have a trickle-down effect on how you interact and how you hold boundaries." —Jen Riday
Join me for a conversation with Jen where she talks about the day she decided to be happy no matter what. It happened to be Christmas, but the gift she received was not joyous or expected. It did, however, set her down a path that led to where she is today: supporting women (mostly moms) who have lost themselves. She helps them take care of themselves and set healthy boundaries so they can realign their identity with who they really are. In addition to her Feel It To Heal It Method and BE HER Morning Ritual, Jen hosts a podcast to help women love their lives again.
Learn more about Jen at:
www.jenriday.com
https://www.instagram.com/jenriday/
https://twitter.com/jenriday
https://www.youtube.com/channel/UCViTDZF6CrTktP_y7j30_eQ
https://www.facebook.com/jenriday/
Download a free chapter of my book here: https://bit.ly/3GHyPnm
Receive my Freedom From Insecure Attachment Toolkit to discover how to easily have the relationship YOU want: https://bit.ly/3bvd0cj
Join my FREE FB Group for free monthly challenges and ongoing support from me and my coaches: https://bit.ly/30GIE0B
Want to submit your question for Tracy's FB Live? Click here: http://bit.ly/AskTracyCrossley and watch live on Facebook every Wednesday at 11am PST.
If you enjoy my podcasts, please leave a review on iTunes or Stitcher so I can be found by others who are interested in this kind of personal development work!
If you're ready to change the cycle of never-ending suffering, let's see how I can help you! You can schedule your Discovery Session to see how we can work together by emailing happiness@tracycrossley.com.