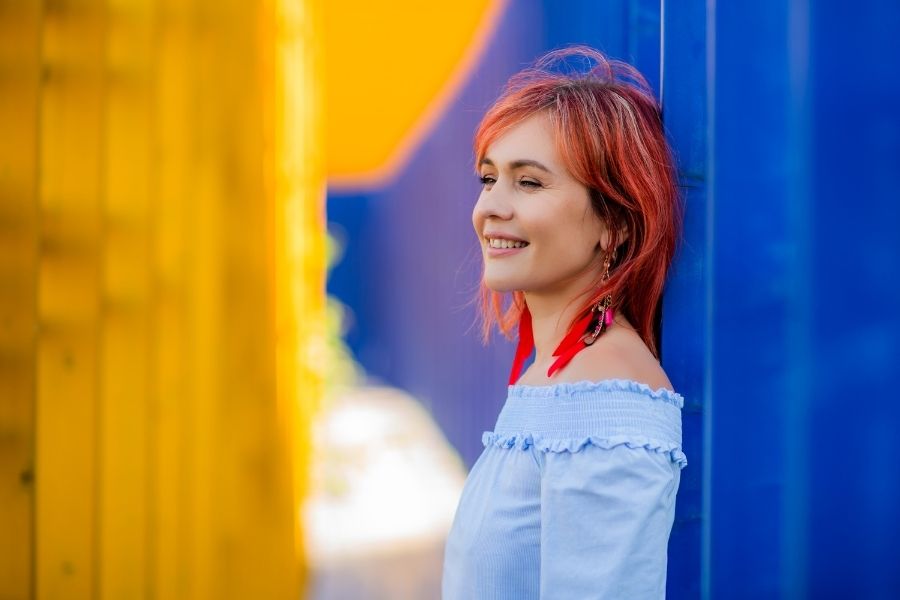 #584 – Moving On to a Healthy and Thriving Life! with Kristina Mand-Lakhiani
Kristina Mand-Lakhiani was born in the Soviet Union where entrepreneurship was punishable by law and everyone was given the same "manual" for success. By the age of 40 she had an Instagrammable life with a husband, son and daughter, yet she became annoyed when people asked about her children or husband, as if she herself wasn't important. Guilt followed because she had a great life and "shouldn't feel that way," a belief she finally started to question and explore. It took courage for Kristina to be honest with herself and discover who she was behind her mask of perfection, but the harder part was taking action, which meant separating from her husband and disappointing the people around her.
"Society's idea of success and your personal idea of your happiness are not the same thing." –Kristina Mand-Lakhiani
Today Kristina is an international speaker, entrepreneur, artist, philanthropist and mother. She also co-founded of Mindvalley, a science-based learning platform for human transformation and entrepreneurship. Join me as Kristina shares her insights on happiness, courage and authenticity. And don't miss the wisdom nugget she received from the Dalai Lama when she asked him about happiness!
Learn more about Kristina and Mindvalley:
Website: https://kristinamand.com/
Website: https://www.mindvalley.com/
IG: https://www.instagram.com/kristinamand/
FB: https://www.facebook.com/kristinamand
Join my FREE FB Group for free monthly challenges and ongoing support from me and my coaches: https://bit.ly/30GIE0B
Want to submit your question for Tracy's FB Live? Click here: http://bit.ly/AskTracyCrossley and watch live on Facebook every Thursday at 9am PST.
If you enjoy my podcasts, please leave a review on iTunes or Stitcher so I can be found by others who are interested in this kind of personal development work!
If you're ready to change the cycle of never-ending suffering, let's see how I can help you! You can schedule your Discovery Session to see how we can work together by emailing happiness@tracycrossley.com.