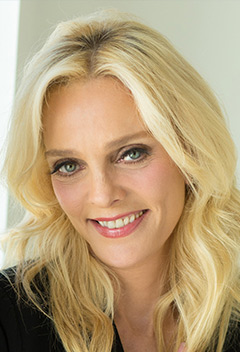 #495 – Moving On to a Healthy and Thriving Life! with Audrey Hope
Audrey has had multiple of what she calls "karmic points" that have led her to change her path various times. After seeing firsthand the suffering that women experienced around their bodies, she started a show called Real Women to help stop the brainwashing that affected women and presenting positive role models. Another of those moments was responsible for her starting her healing work with people. After working extensively on healing herself for a relationship, she heard a voice telling her to get on Plenty Of Fish, where she ended up meeting her husband. Audrey is an excellent example of healing yourself and receiving guidance from the universe.
Here's what we talked about:
-Surrendering in moments of change
-Asking for guidance and receiving it
-Healing yourself to be able to manifest what you want
-How you can see challenging moments as guidance to something better
-The importance of letting go in healing and manifesting
-Leaving her dad and the job at the family business
-Accessing your psychic powers
Here's more about Audrey: 
Audrey Hope, D.D. is an award-winning certified addiction therapist and holds a Doctor of Divinity degree, who uses her abilities as a clairvoyant psychic medium to heal patients from trauma. A multi-talented force in the healing arts for over 20 years, Audrey Hope's gentle-but-firm approach in addiction and relationships gets to the 'root of the root' to solve problems through spiritual modalities as she guides patients to freedom using a new frontier of healing to achieve inner peace. She has her own practice in the heart of Brentwood, CA, is the host of her weekly YouTube advice show "Hope For Relationships," and is also an addiction therapist at Seasons In Malibu rehab facility.
Join my FREE FB Group for free monthly challenges and ongoing support from me and my coaches: https://bit.ly/30GIE0B
Want to submit your question for Tracy's FB Live? Click here: http://bit.ly/AskTracyCrossley and watch live on Facebook every Thursday at 9am PST.
If you would like to support the podcast, make sure you check out my Patreon page to see how you can do it. Plus, you get all kinds of cool rewards.
If you enjoy my podcasts, please leave a review on iTunes or Stitcher so I can be found by others who are interested in this kind of personal development work!
If you're ready to change the cycle of never-ending suffering, let's see how I can help you! You can schedule your Discovery Session to see how we can work together by emailing happiness@tracycrossley.com.